Poker Rake - what is the poker rake?
The Poker Rake is the amount of commission the poker rooms take for enabling you to play poker with other real players at their site.
Each poker room charges their own poker rake, and if you are truly serious about the game you should know what that amount is before you play, especially if you are playing low-stakes poker.
Poker Rake Example
PokerStars have a clear listing about how much poker rake they take from each real-money hand.
For 1 or 2 cent games they will take 3.5% of the pot up to a maximum of 30 cents.
Their poker rake for $5 to $20 tables is 4.5% of the pot up to a maximum of $3 when five or more players are at the table.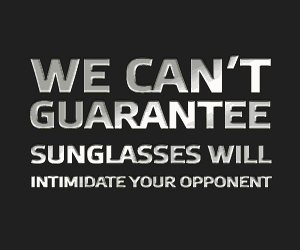 PartyPoker Rake
Party Poker also present their rakeback fees in a nice clear way;
In their no-limit and pot-limit games they will take 5% from the pot for 1 cent to 10 cent tables to a maximum of $1
From $15 upwards their no-limit and pot-limit rake fees are 5% to a maximum of $5 when there are four to ten players at the table.
The poker rake is not something that should concern high-stakes players as it is such a small percentage of the pot value.
Poker Freerolls - What are they?
Poker Freerolls are where the poker room you are playing at (see our poker room reviews section) offer you a chance to play in a tournament for free in which the winner(s) will receive real money rewards.
For example, Party Poker guarantee their players $15,000 of Poker Freeroll winnings each and every week, which is one of the reasons why they are listed as one of the best poker sites! Click the image to the left to qualify for the poker freerolls or read more about Party Poker in our poker room reviews section.
Poker Rules and Poker Terms
Poker terms and advanced poker terms are discussed in their sections, it's important you understand what everything is in poker so when you play poker your concentration is not interrupted whilst you look something up you should have known like "What are pot odds?" or which is better a "Full House" or a "Flush" for example.
You should be really comfortable with the rules and terms of poker! Please remember when you're in the midst of a poker game, or are maybe playing five or six hands at the same time you need to focus on your game.