Learn the Best Poker Hands
A surprising number of regular poker players do not know some of the hands that will beat what they have - this means they're staking their chips not knowing whether they can easily be beaten by a better poker hand from the community cards in view on the table.
This is unforgivable and should be avoided - something very simple to do. All you have to do is bookmark or print out this page and you'll know there and then if your hand could be beaten. Once you're sat at the poker table with an unbeatable hand you will be confident to go "all in" knowing you're going to win. Without knowing the best poker hands you can never be certain you're in such a good position!
The Poker Hands List
Here is the poker hands order from the best down ...
Royal Flush
Ace, King, Queen, Jack, Ten of the same suit
Straight Flush
Five cards of the same suit, in order - for example Six, Seven, Eight, Nine, Ten (all) of Hearts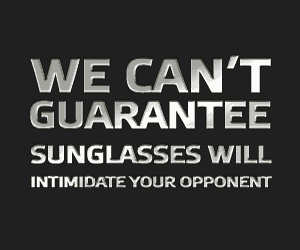 Four of a Kind
Four cards of the same value, for example four Two's
Full House (also known as a "Boat")
Three cards the same, and two cards the same - for example three Ten's and two Jacks
Flush
Five cards all from the same suit - for example King, Jack, Seven, Six, Four of Clubs - note the flush with the highest value cards will win!
How to play poker for beginners
Learning to play and then win Poker from the very beginning can be a scary task, but here at "Poker Tips" we have developed a strategy for new Poker players to become accustomed to the Poker rules, tips, and strategy without them having to risk any money in these early stages.
The first thing you need to start playing poker online is a place to practice online at your own pace in your own time without any distractions from your Poker "schooling". You will become confident with the poker room and the poker software so it will become second-nature to you to play there.
Initially to get ready for your games click PartyPoker or 888poker. As a security procedure, once you have downloaded the software you will create a private account and username.
Straight
Five cards, of any suit, in order - for example Five, Six, Seven, Eight, Nine of Spades
Three of a Kind
Three cards of the same value
Two Pairs
Two cards of the same, and two cards of the same value
One Pair
Highest Card